Waffles is the daughter of Mrs. Chrissa. Her name used to be Tina, until they voted the name Waffles. Waffles is a  Girl and She lives with Sara and Her Mom, Chrissa. Patrick has a crush on Waffles, but, Waffles doesn't know that. Waffles loves saying "Waffles!" Her first word was "Nunya Bizness" because, Nunya put her in the trash can when Mrs. Chrissa wasn't looking.

Personality
Edit
She was born when William came along in Bitty Twin pre-k.She goes to Lalaloopsy Littles dance school and her best friend is Pancake and her Arch Nemesis is Emmie. Her birthday is Feb. 19, 2013. 
Her name was chosen when the bitty twins were picking out a name for her and they chose Waffles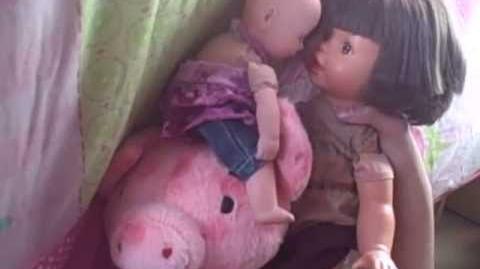 Ad blocker interference detected!
Wikia is a free-to-use site that makes money from advertising. We have a modified experience for viewers using ad blockers

Wikia is not accessible if you've made further modifications. Remove the custom ad blocker rule(s) and the page will load as expected.