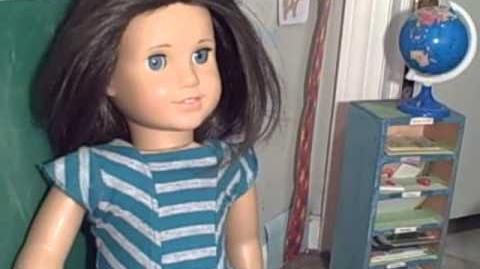 Sypnosis
Edit
Daisy brings head lice to Pre-K 2
Publisheed on: March 22, 1945
Views: 47,614
Transcript
Edit
Daisy:Daisy's Itchy.Daisy Really Itchy Oh no now Daisy's hair is messed up what the heck daise daise
William:I am so cool.Yeah.William is cool YEAH!
Larry:Why are you talking about yourself
William:Cause I'm Cool like that Larry.Well Luis,Whatever yur name is.Ar yu itchy too? I think its like Itchy Monday
Larry:Larry's always itchy,now larry is even more itchy
William:Calm down dude calm down dats not cool dats not cool
Katie:There is no reason why I am wearing a flower in my hair perky ol me hehehehe
Deigo:(humming)
DAISY DAISY DAISY!
daisy:what??
deigo:i think i put a bit to much dandref in my hair
To Be Countined... (You just need to watch the wole video.)
Ad blocker interference detected!
Wikia is a free-to-use site that makes money from advertising. We have a modified experience for viewers using ad blockers

Wikia is not accessible if you've made further modifications. Remove the custom ad blocker rule(s) and the page will load as expected.